Reizende Beiaard van de Stad Praag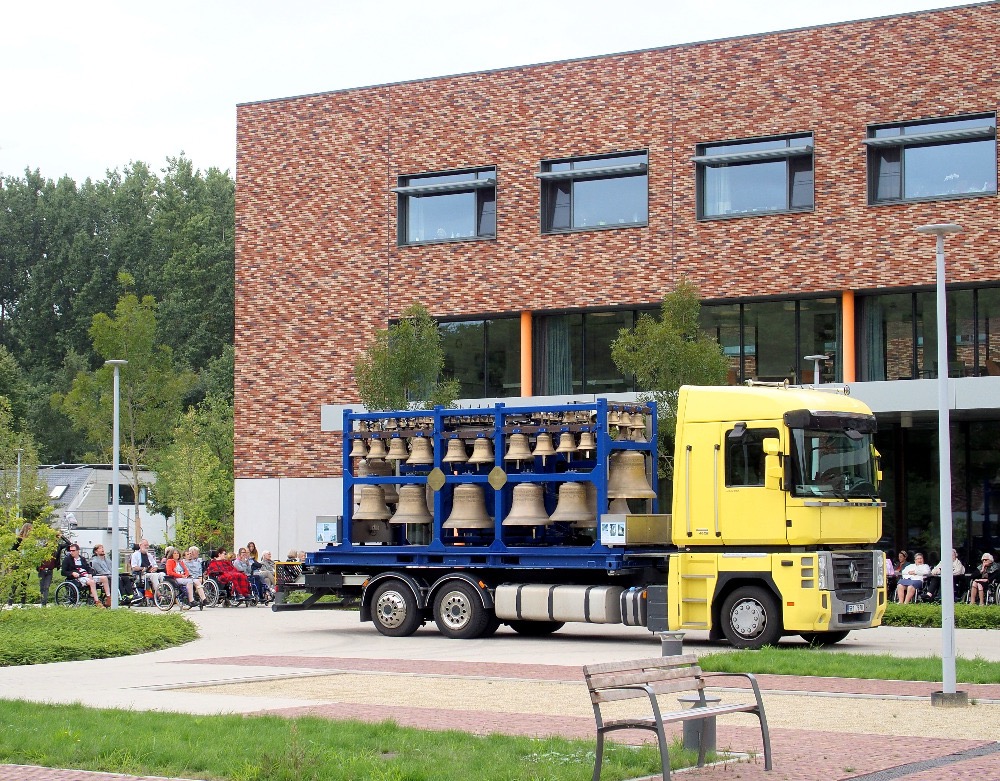 Foto: Concert in Antwerpen-Linkeroever, Hof ter Schelde, Augustus 2018.
Deze Reizende Beiaard is een volledige grote beiaard met 57 klokken, maar nu op een vrachtwagen geplaatst en niet in een toren. Hij werd ontworpen door Petr Manoušek in het kader van Praag, Culturele Hoofdstad van Europa in 2000. Dit is één van de weinige reizende beiaarden ter wereld van die omvang en kwaliteit.
De beiaard weegt in totaal 12 ton – de grootste klok (links naast de beiaardier) weegt 860 Kg. De klokken werden gegoten door de wereldberoemde gieterij Koninklijke Eijsbouts in Nederland. De beiaard en mechaniek werden geconstrueerd door Clock-O-Matic uit Herent (Leuven). Men kan de beiaardier live zien spelen tussen de klokken.
Deze Reizende Beiaard kan bijna overal en bij elke gelegenheid ingezet worden komen. Informatie over huur en kosten via de beiaardier (zie contact).
Traveling Carillon City of Prague (CZ)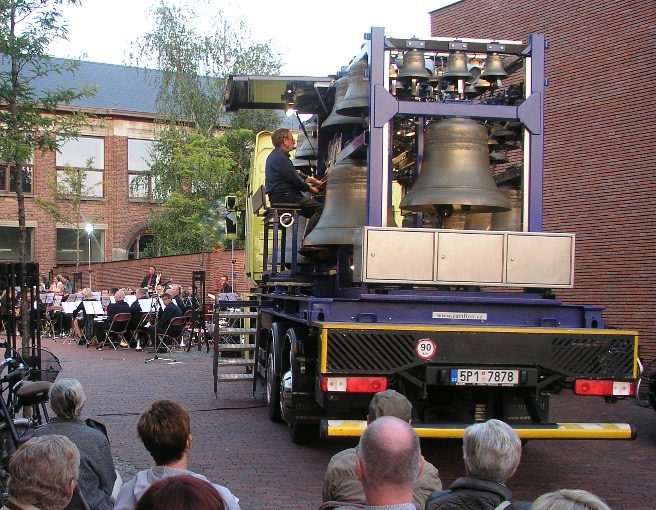 Photo: Concert in Temse with local brassband, August 2018.
This Traveling Carillon is a full big carillon with 57 bells, but now placed on a truck and not in a tower. It was designed by Petr Manoušek in the context of Prague, European Capital of Culture in 2000. This is one of the few traveling carillons in the world of that size and quality.
The carillon weighs a total of 12 tons – the largest clock (left alongside the carillonneur) weighs 860 Kg. The bells were cast by the world famous Royal Eijsbouts foundry in the Netherlands. The carillon and mechanics were constructed by Clock-O-Matic from Herent (Leuven). One can see the carillonneur playing live between the bells.
This Traveling Carillon can be used almost anywhere and at any time. Information about rent and costs through the carillonneur (see contact).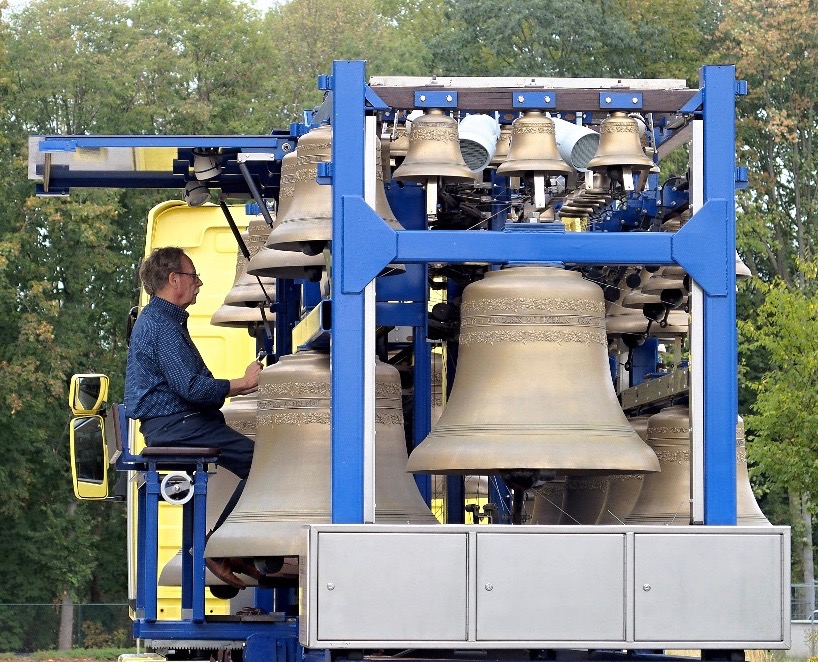 Photo: Concert in Antwerp-Left bank park, August 2018.